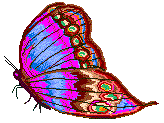 ---
The Mystery and Splendor
of Holy Week in Guatemala

Antigua, Quetzaltenango, Atitlan, Chichicastenango, and Tikal
---
Apr. 4 Arrive Guatemala International Airport. Airport welcome by our Guatemala operator and transfer to Hotel Dorado in Guatemala City.
Apr. 5 Early morning pick up at your hotel for a ride through picturesque towns and breathtaking scenery to Quetzaltenango, a thriving city located in the western mountains more than 7000 feet above sea level. Overnight Pension Bonifaz.
Apr. 6 Visit the colorful Mayan market of Zunil, returning at a leisurely pace to Lake Atitlan, where you spend the night at the Villa Santa Caterina in a small village on the shores of of the lake.
Apr. 7 Morning boat ride across the blue waters of lovely Lake Atitlan to the village of Santiago de Atitlan, a small Indian community where time has stood still. Explore the markets and alleyways, then return to your boat and back to the hotel in time for lunch. Afternoon at leisure.
Apr. 8 Travel rugged mountain roads to Chichicastenango, the acknowledged center of highland Mayan culture. Visit the colorful market and the venerable church of Santo Tomas, where Mayan and Catholic ritual is practiced side by side. Continue to Antigua in the evening. Overnight Villa Colonial.
Apr. 9 Morning tour of the historical places of Antigua. In the afternoon you will have time to visit the shops, churches, plazas, and museums of this colonial gem declared to be a World Heritage site by Unesco.
Apr. 10 Good Friday in Antigua. The entire day is filled with colorful processions and pageantry recreating the Passion of Christ.
Apr. 11 Transfer to airport for early morning flight to Tikal. Tour Tikal, the most important city of the Mayan Classical era, with its imposing pyramids and plazas. Lunch at the ruins, then visit the Mayan museum to view artifacts found in the Tikal excavations. At 4:00 PM return to Guatemala City by plane. Transfer to Antigua for overnight at the Villa Colonial.
Apr. 12 Transfer to airport in time to board your flight to the U.S.
Price: $1595 per person including roundtrip air from Houston to Guatemala City.
---
Halintours, Inc.
msnomad@aol.com
2525 Wallingwood Drive
Suite 705-I
Austin, TX 78746
1-800-786-8207
---
More from Halintours
Halintours home page:
Costa Rica itineraries:
More Costa Rica itineraries: