In the heart of Costa Rica's Osa Peninsula, one of the most biodiverse places on earth, a pristine stream emerges from the rainforest of Corcovado National Park on a short run to the beautiful clear waters of the Golfo Dulce.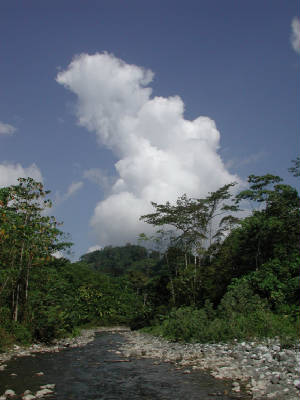 The stream provides a home for fish, shrimp, frogs, turtles, and river otters. It is also essential to the small community of Dos Brazos, whose residents depend upon ecotourism and artisanal goldmining for their livelihood. The richness and beauty of this habitat attracts birdwatchers and other ecotourists from all over the world.
A few months ago, one company received final approval for gravel mining in the Rio Tigre, and it is already a complete disaster...

Now we have learned that not less than 5 other companies are engaged in the legal process to obtain extraction concessions on the Rio Tigre!